Viennese Hot Chocolate
Elevate humble hot cocoa to a decadent indulgence. This recipe is a bit more work than just opening a packet of instant cocoa, but so worthwhile. Melt high-quality chocolate into the milk and top it with real whipped cream, creating "slow food" that will bring a touch of the elegant Old World into your home.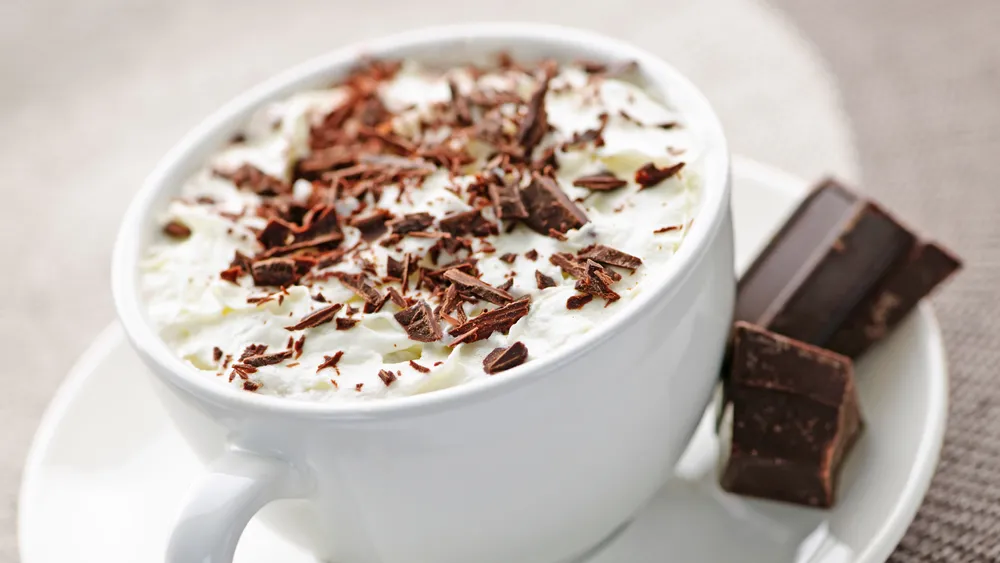 Ingredients
3 C (710 ml) low fat milk, divided
7 oz (198 g) premium dark chocolate, grated
1 Tbsp (12 g) sugar
1 C (237 ml) heavy cream, chilled
½ tsp (2.5 ml) vanilla extract
1 Tbsp (8 g) confectioners' sugar
Cocoa powder or chocolate shavings
Directions
Place 1 C (237 ml) of the milk and chocolate in a small saucepan over low and simmer until chocolate has melted, about 4 minutes. Place sugar and remaining milk in another saucepan over medium low, whisking until sugar dissolves. Pour chocolate mixture into milk, whisking to combine, and simmer on low. Combine cream and vanilla together in a large bowl, add confectioners' sugar and beat until peaks form. Pour chocolate into cups; top with a generous dollop of whipped cream and pinch of cocoa or chocolate shavings.
Prep time: 10 minutes.
Cook time: 12 minutes.
Makes 4 servings.