Café Maria Theresa
Popular throughout Austria, this flavorful coffee is named for beloved Austrian empress Maria Theresa. And, this same recipe with a twist makes a Fiaker. That version, named for Vienna's carriage drivers or fiakers, who need something warm to keep going in chilly weather, substitutes rum for the orange liqueur and omits the garnish.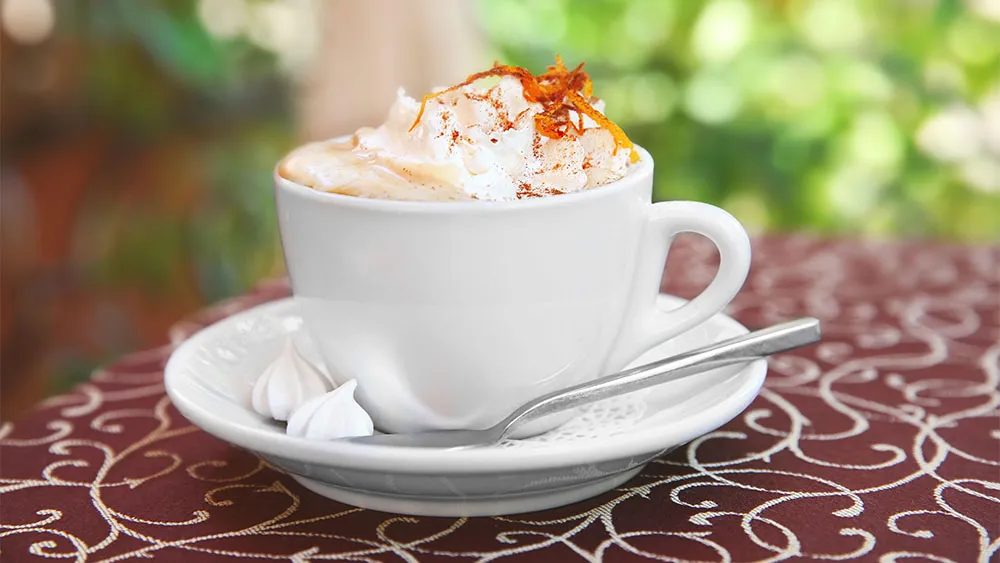 Ingredients
1 tsp (4 g) sugar
2 Tbsp (30 ml) orange liqueur (Grand Marnier or Cointreau)
6 oz (177 ml) freshly brewed coffee
1 Tbsp (7 g) whipped cream
Garnish
½ tsp (1.5 g) orange zest
1 tsp (2 g) chocolate shavings
Directions
Combine liqueur and sugar in a pre-heated serving cup; stir until sugar dissolves and add coffee.
Top with whipped cream, and add garnish.
Prep time: 5 minutes.
Makes 1 serving.