Apfelkuchen
Cooking one of Germany's favorite sweet treats at home is a great way of sharing your holiday travel discoveries and memories with friends and family. For a taste of the old country, follow this easy recipe for traditional Apfelkuchen, then make a pot of coffee and enjoy a warm slice of cake with whipped cream.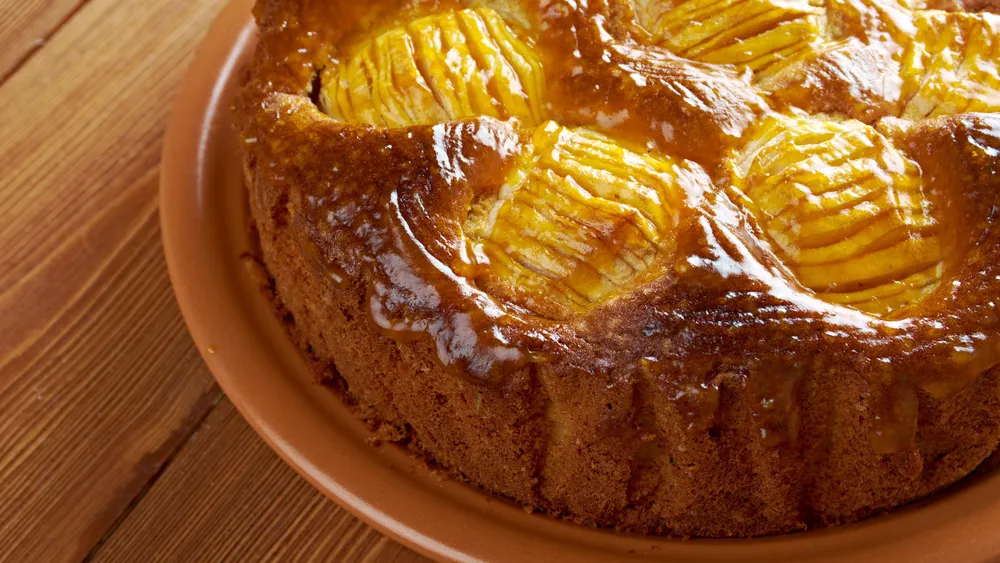 Ingredients
Cake
5 med apples, peeled and quartered
½ C (115 g) unsalted butter, room temperature
¾ C (144 g) sugar
2 lg eggs
1 tsp (5 g) lemon juice
½ tsp (2.5 g) almond extract
½ C (118 ml) milk
1¾ C (219 g) flour
1½ tsp (5.6 g) baking powder
½ tsp (2.5 g) salt
Garnish
Confectioners' sugar
Whipped cream
Directions
Cake
Preheat oven to 350°F (176°C). Grease bottom and sides of a 10-inch springform pan. Slice apples thinly without cutting all the way through. In a medium bowl, cream together butter and sugar. Beat in eggs, lemon juice, almond extract and milk. In another bowl, combine flour, baking powder and salt. Stir flour mixture into egg mixture, spread into prepared pan. Arrange apples on top; they will open as they bake. Bake 50–55 minutes or until a toothpick inserted in center comes out clean.
Garnish
Serve warm, dusted with confectioners' sugar and whipped cream.
Prep time: 15 minutes.
Cook time: 55 minutes.
Makes 10 servings.