Mississippi Sunset
With its eye-catching hue, this captivating cocktail calls to mind a dazzling sunset over the Mississippi River. Its pleasing blend of sweet and sour flavors makes it ideal for any occasion. Our recipe invites you to infuse the drink with your own creativity, choosing your favorite store-bought or homemade mix and liqueurs.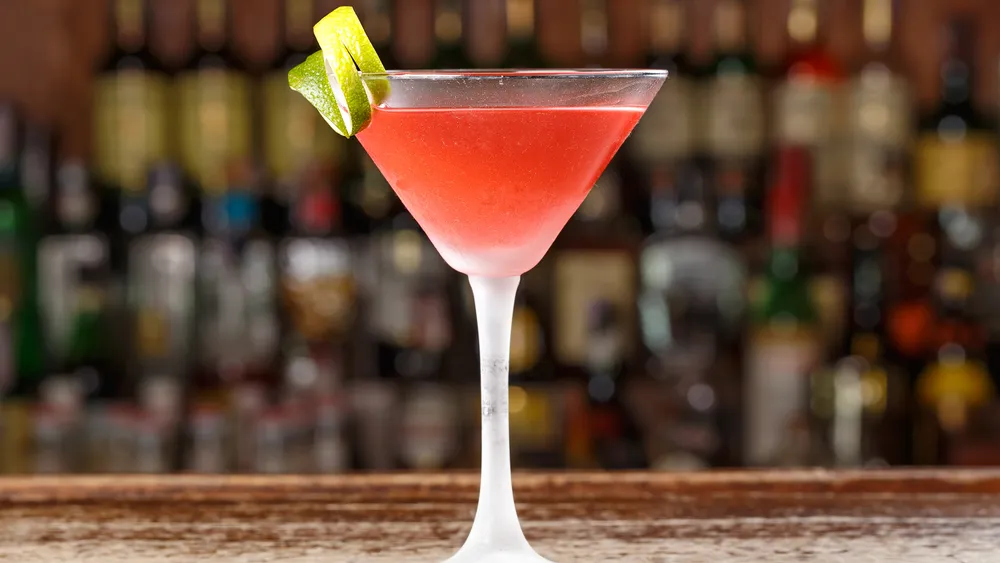 Ingredients
Cocktail
1 oz (30 ml) citrus vodka
½ oz (15 ml) orange liqueur
½ oz (15 ml) strawberry liqueur
2 oz (30 ml) sweet-and-sour mix
½ oz (2.5 ml) lemon juice, freshly squeezed
Directions
Cocktail
Fill cocktail shaker with ice halfway, add all ingredients, shake and strain over a chilled cocktail glass.
To Serve
Garnish with lemon wedge.
Prep time: 1 minute.
Makes 1 serving.