Viking Organic Muesli
Muesli, a common European breakfast, differs from granola in that it is made with raw—not toasted or cooked—grains. Oats are the base, and other grains, nuts and dried fruit are added. This recipe is great for experimenting; substitute buttermilk for the yogurt, almonds for walnuts, cranberries or dried apricots for raisins, or make other modifications to suit your taste.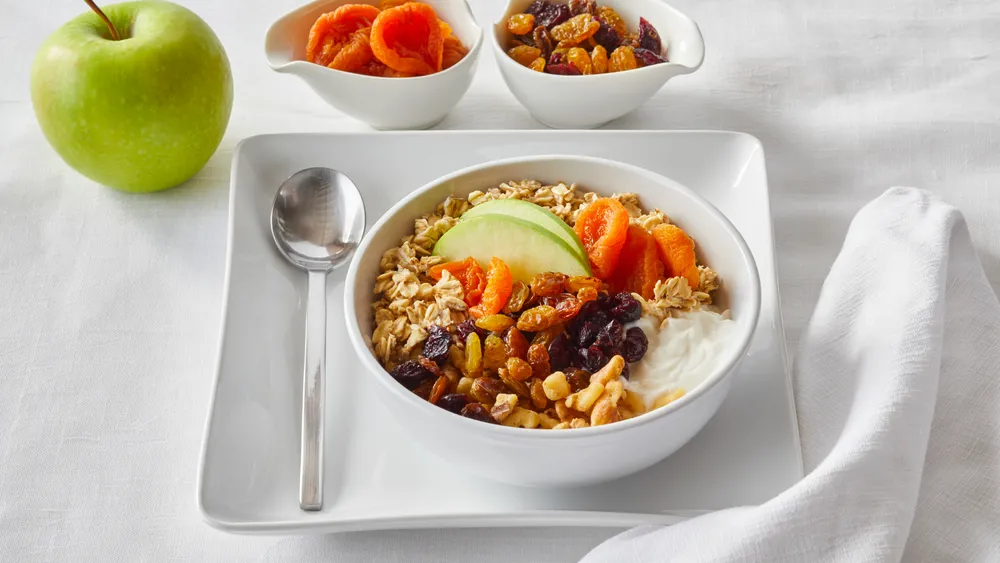 Ingredients
2 C (160 g) organic rolled oats
1 C (237 ml) organic low fat milk
1 Tbsp (21 g) organic honey
1 lg organic apple
¼ C (29 g) organic walnuts, chopped
¼ C (38 g) organic raisins
1 C (28 ml) organic low fat yogurt, any flavor
Directions
Combine oats, milk and honey in a large bowl, stirring until mixed well. Cover; refrigerate overnight. Before serving, peel, core and grate apple and stir into oat mixture along with walnuts, raisins and yogurt.
Prep time: 6 minutes.
Makes 4 servings.